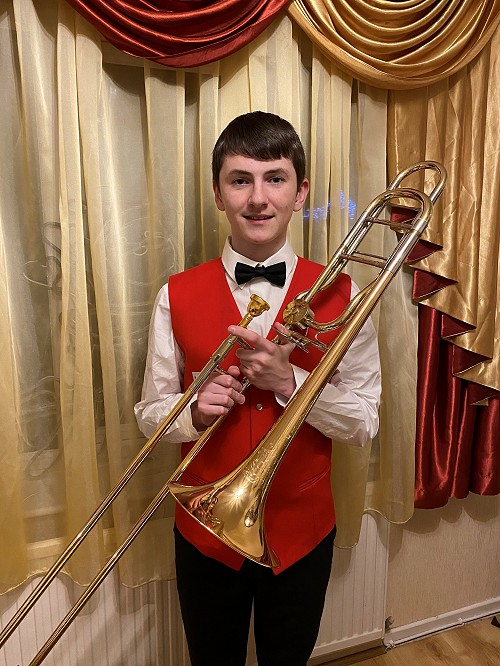 Daniel is thirteen years old with significant hearing loss in his left ear. He loves playing the trombone and has recently passed his grade five exam with a distinction. He recently won as a soloist at the Ramsbottom Music Festival and hopes to become a professional musician.
Music and the Deaf is currently developing vlogs featuring various musicians to raise awareness of music and deafness. We believe that everyone's experience of music is personal and that every musician's approach to music-making is unique. We hope that our videos will provide inspiration to others.

We are extremely grateful to Arts Council England for supporting our Digital Development Programme.