Get Involved > Corporate Community
Your business can enrich the lives of children and adults with a hearing loss by joining Music and the Deaf's Corporate Community.
Your company can help us carry out our vital work in many different ways, including sponsorship, employee fundraising, adopting a Give as you Earn Scheme, or running events in aid of us.
Music and the Deaf works with a range of commercial partners who have been crucial in helping us carry out our mission. Many businesses and organisations recognise the importance of our work and provide us with financial support, or discounted use of their services.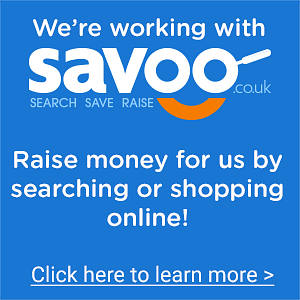 A really easy way that your business can help Music and the Deaf is to encourage your employees to use Savoo Search (powered by Bing), a search engine that you would use every day.
Sign up to support Music and the Deaf, and every time you use Savoo Search, 1p is donated to us. It couldn't be easier!
We work closely with our partners as part of their corporate social responsibility, and through providing deaf awareness training, can play an important role in their employee development programmes.
Past and present partners of Music and the Deaf include Hidden Hearing, Grand Central Rail, MED-EL (a cochlear implant company) and Savoo. If you would like to know more about working closely with us, please contact our Marketing and Project Manager Will Hunt at will@matd.org.uk or call 01422 734026.