What We Do > Workshops
There are around 45,000 deaf children living in the UK. Very few of them have access to any kind of musical education and the many developmental benefits it can bring.
Deaf children are very often excluded from music lessons that their peers take part in, often because teachers don't have the confidence and skills to know how to make them relevant.
But it doesn't have to be that way. We know that deaf children CAN access and enjoy music - and reap huge benefits from doing so. We think deaf children deserve to have the same fully-rounded education as their peers.
Through our facilitated workshops, our specialist professional musicians engage all members of the class - deaf and hearing - and help them come together to create music.
Engaging children with music creates so many positive outcomes:
Supporting other key aspects of the curriculum - including numeracy and literacy
Developing social and personal skills like turn-taking, motor skills and communication
It can boost confidence and self-belief, reduce isolation and create an outlet for self-expression
The benefits can extend long after a workshop, or series of workshops, finishes. We have worked with many children who credit our workshops to opening their eyes to what they can achieve in life, and to not be held back by their hearing loss.
We have worked with many clients, including:
The National Deaf Children's Society
Teaching Alliance of Dorset Special Schools
Kings Place, London
St Albans East Primary School, and Victoria College for the Deaf, Australia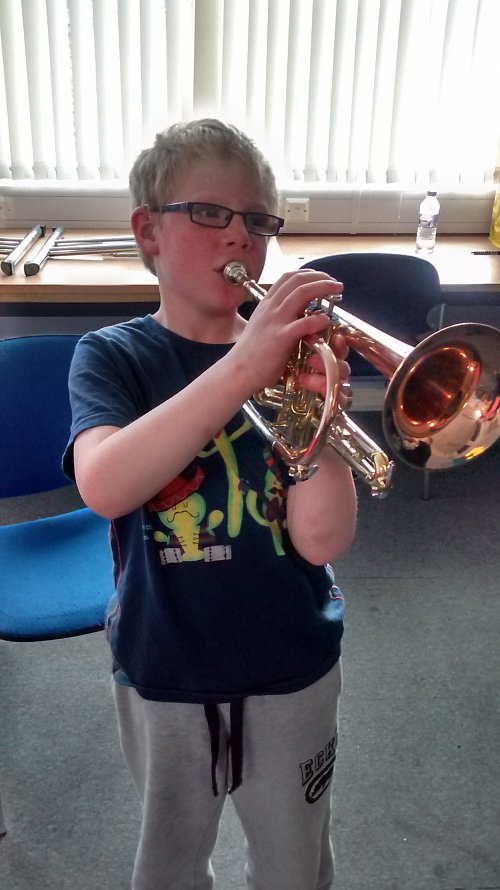 Our workshops can also be adapted to non-school settings - we could visit youth or adult groups or holiday camps for example. We can even deliver workshops virtually through video calling software!
Get in touch
You can e mail us at info@matd.org.uk, or call on 07988 292218.
Testimonials
The staff and volunteers were amazing and I can't wait to work with them again. Also Music and the Deaf was very inspiring itself….the weekend was one of the best I've been on. We worked really well together and our enthusiasm and positivity rubbed off each other - NDCS Stirling Residential ,Member of staff.
It was very much about promoting music to deaf adults, which is actually great fun and an excellent social experience. Most of the participants had never had a go at playing musical instruments or had much exposure to music previously - BSL Interpreter attending a workshop for 20 deaf adults.
I would highly recommend Music and the Deaf to anyone working with children with hearing loss, physical, medical or learning disabilities. We had a fun, memorable, musical day. Thank you Music and the Deaf, and Ceilidh-Jo! - Rob Dishington TADSS - Teaching Alliance of Dorset Special Schools (Music Group)
Danny, I just want to say a big thank you for this morning-it was a lovely workshop and great to work with you. - Musician from Southbank Sinfonia following a Bugs Alive music workshop which involved 25 deaf children and parents.