What We Do > Workshops
"I would highly recommend Music and the Deaf to anyone working with children with a hearing loss, physical, medical or learning disabilities. We had a fun, memorable, musical day. Thank you Music and the Deaf and Ceilidh-Jo [workshop leader]"
– Workshop feedback, Rob Dishington, Teaching Alliance of Dorset Special Schools
Our workshops are led by highly specialised and experienced professional musicians, many of whom also have a level of hearing loss. Their first-hand experience of deafness allows our leaders to fully identify with the challenges that deaf children and young people can face on a daily basis. As such, our workshops provide a creative and supportive environment where everyone can truly flourish.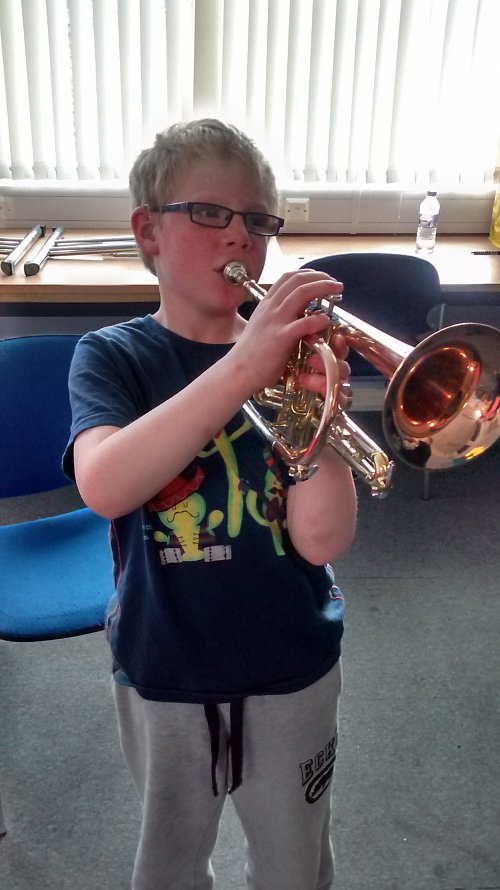 Currently, few of the 45,000 deaf children living in the UK have access to a music education and it's many vital developmental benefits.
With around 85% of deaf children integrated into mainstream education over recent years (NDCS), the emphasis is to support core subjects, yet deaf students should have as much right to access music as any other child.
Music and the Deaf works hard to share good practice and to actively encourage deaf children to access and enjoy music. Those with a hearing loss can engage with music in numerous ways, developing important numeracy and motor skills, confidence, communication skills, concentration, teamwork, reduces the sense of isolation that many deaf children can experience, and provides an invaluable outlet for creative self-expression.
Previous clients include:
The National Deaf Children's Society
Sage Gateshead
MED-EL
Emley First School, Hathershaw College, Newsome High School
Teaching Alliance of Dorset Special Schools
Kings Place, London
St Albans East Primary School, and Victoria College for the Deaf, Australia
Please get in touch with Music and the Deaf at info@matd.org.uk, contact a member of the team, or call us on 01422 734026 to discuss our workshops with you, and how they can benefit your students. Music and the Deaf guarantees that our leaders adhere to the highest possible professional standards, are held to a strict code of ethics, and have an enhanced DBS check, as do all our staff, interpreters, and Trustees.
---
Danny, I just want to say a big thank you for this morning-it was a lovely workshop and great to work with you. - Musician from Southbank Sinfonia following a Bugs Alive music workshop which involved 25 deaf children and parents.
---
The staff and volunteers were amazing and I can't wait to work with them again. Also Music and the Deaf was very inspiring itself….the weekend was one of the best I've been on. We worked really well together and our enthusiasm and positivity rubbed off each other - NDCS Stirling Residential ,Member of staff.
---
It was very much about promoting music to deaf adults, which is actually great fun and an excellent social experience. Most of the participants had never had a go at playing musical instruments or had much exposure to music previously - BSL Interpreter attending a workshop for 20 deaf adults.
---
---
I would highly recommend Music and the Deaf to anyone working with children with hearing loss, physical, medical or learning disabilities. We had a fun, memorable, musical day. Thank you Music and the Deaf, and Ceilidh-Jo! - Rob Dishington TADSS - Teaching Alliance of Dorset Special Schools (Music Group)
——————_