Get Involved > Fundraise for Us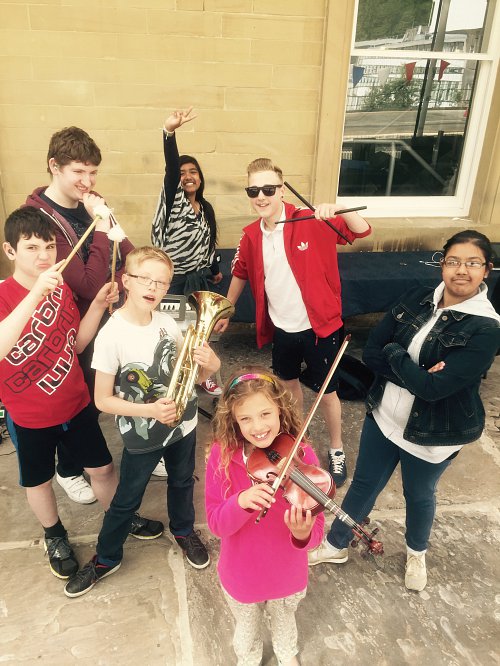 There are so many fun and exciting ways that you can raise money for Music and the Deaf!
Run for us!
Bake for us!
Jump out of a plane for us! (with a parachute of course!)
Put on a concert in aid of what we do!
Ask your school to put on a fancy dress or non-uniform day!
Previous AMAZING events that raised money for Music and the Deaf was the Brass on the Bus day in London, organised by students Tom Steer and Kaitlin Wild from the Guildhall School of Music and Drama. Brass players of all abilities toured London on a double-decker bus, performing at each stop and raising money along the way! An incredible £2000 was raised which was generously donated to Music and the Deaf, and the mental health charity Mind.
Choirs, ensembles and community music groups have also kindly supported Music and the Deaf in the past by donating a percentage of their concert ticket sales. If you would like to fundraise for us in this way, or via another method, please contact us at info@matd.org.uk or call us on 01422 734026 and we would love to find out how we can help you!

Shop, save and raise a donation using Savoo.co.uk!
We're delighted to say that Music and the Deaf has partnered with Savoo.co.uk on a new and exciting fundraising project!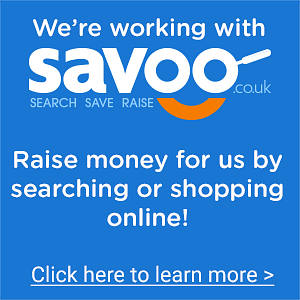 Every time you use Savoo, you can be donating to us by either searching online, or using their voucher codes and deals to save money. Look for great deals via the Savoo Voucher Shop, and up to 50% of the commission Savoo receives from each sale is another donation for Music and the Deaf.
Savoo Search, Save and Raise is an innovative way of donating that doesn't cost you a penny.
Simply use Savoo Search as your default search engine (the same way as you would your current search engine) and Savoo will donate 1p for every search. And, if you're looking to do some online shopping and want to get a great deal, Savoo has thousands of voucher codes and deals that will help you save money and they will donate to Music and the Deaf at the same time!
Raise money through easyfundraising.org.uk
You can also raise money for Music and the Deaf at absolutely no cost to you by using easyfundraising.org.uk. Whenever you buy anything online via easyfundraising - from your weekly shop to your annual holiday - you'll raise a donation. There are nearly 3,000 retailers including Amazon, John Lewis, Aviva, thetrainline and Sainsbury's who will donate a percentage of the amount you spend to Music and the Deaf to say thank you for shopping with them.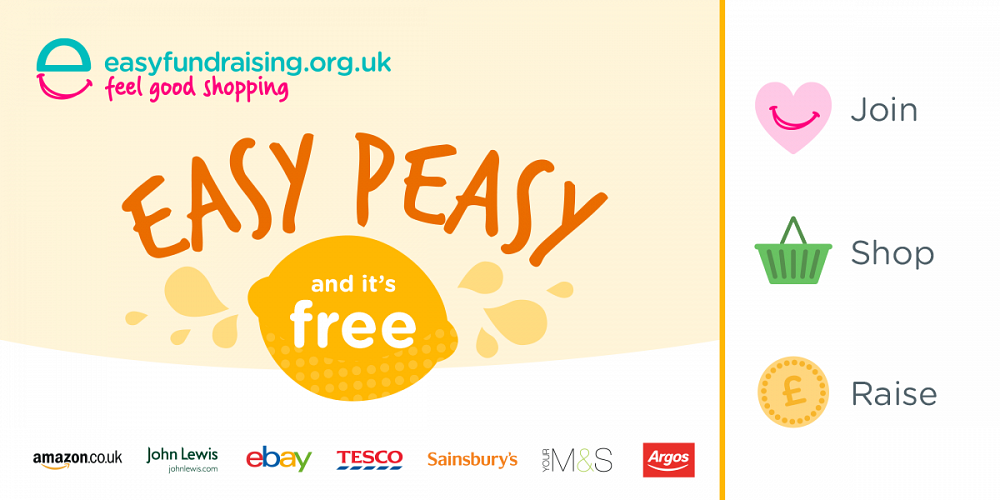 All you have to do is:
Sign up to support us for free

Get shopping - your donations will be collected by easyfundraising and automatically sent to Music and the Deaf. It couldn't be easier!
Using easyfundraising will not cost you a penny. There are no catches or hidden charges and we will be really grateful for your donations.
We'd love to hear from you if you have any other ideas about how you can support us, so please do get in touch with Will Hunt, our Marketing and Project Manager at will@matd.org.uk or call us on 01422 734026.