We've begun the new academic year with workshops, workshops, workshops! And that's not counting the concerts, conferences, and the very large quantities of coffee consumed at the MATD office…
Music and the Deaf's Patron, Benson Taylor
Danny met with our Patron, internationally renowned film composer and philanthropist Benson Taylor, to talk about future work, direction, and the importance of including deaf children in statutory music lessons. We're looking forward to working closely with Benson in the near future!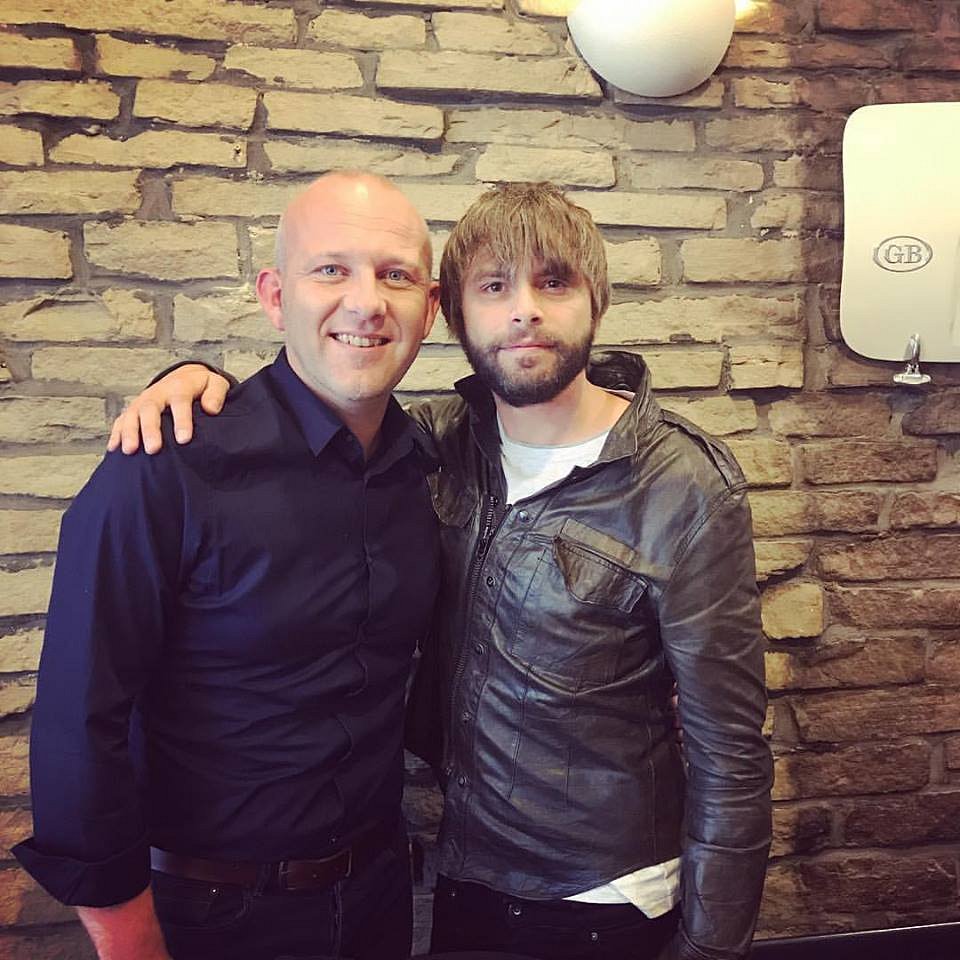 Find out more about Benson Taylor here.
The FORTE Ensemble performs at York and the Leeds Hearing Aids and Music Conference
Music and the Deaf's very own FORTE Ensemble, a group of deaf professional musicians, gave two very special concerts this September.
The group's first concert was in honour and thanks to Phyllis, one of our charity's wonderful Friends, and a long-standing supporter of Music and the Deaf. To thank Phyllis for her amazing generosity over the years in support of our work, the FORTE Ensemble performed a as part of her residential community's concert series.
Writing on behalf of the residents, the chair of the community's Music Group Mr Robinson said that they "were most impressed with your amazing abilities and quality of your playing. We loved the varied programme of music you performed. We found the individual stories each of you told us about overcoming the difficulties you had with deafness in your early years and how music gave each of you the opening which has allowed you to become professional performers a very moving and inspirational experience."
Here's Phyllis with the FORTE Ensemble musicians Sean, Danny, Ruth and Eloise.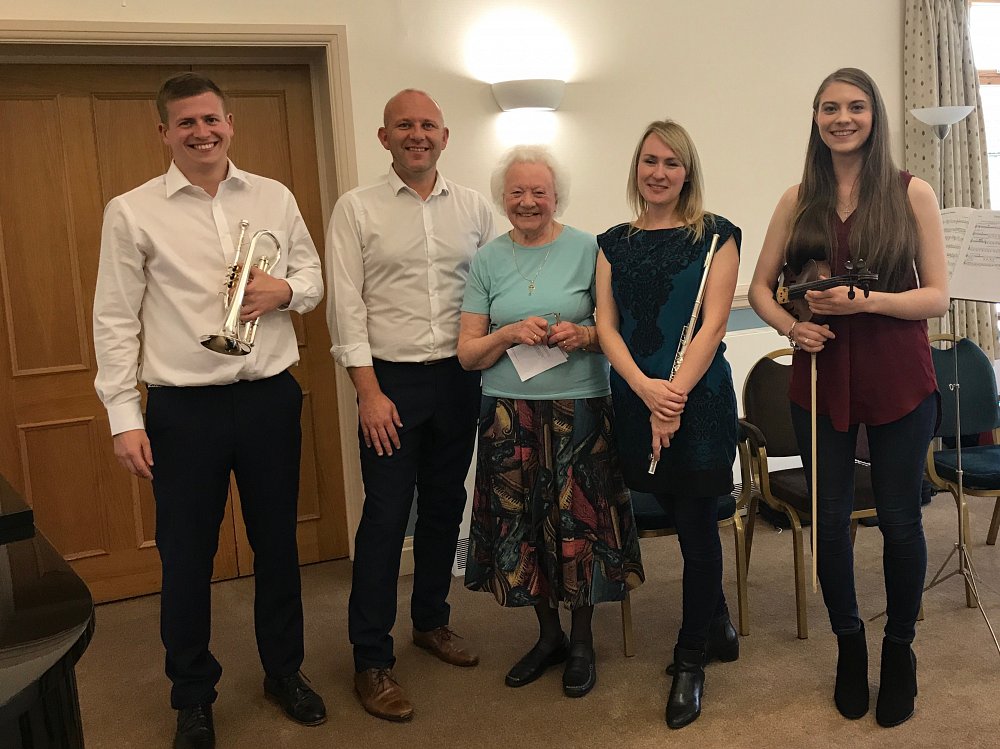 The Ensemble also gave a concert at the Hearing Aids and Music Conference, hosted by the University of Leeds. Performing Danny Lane's own composition "The Yorkshire Suite" and a host of other classical and jazz pieces, FORTE demonstrated that deafness is never a barrier to performing and excelling in music.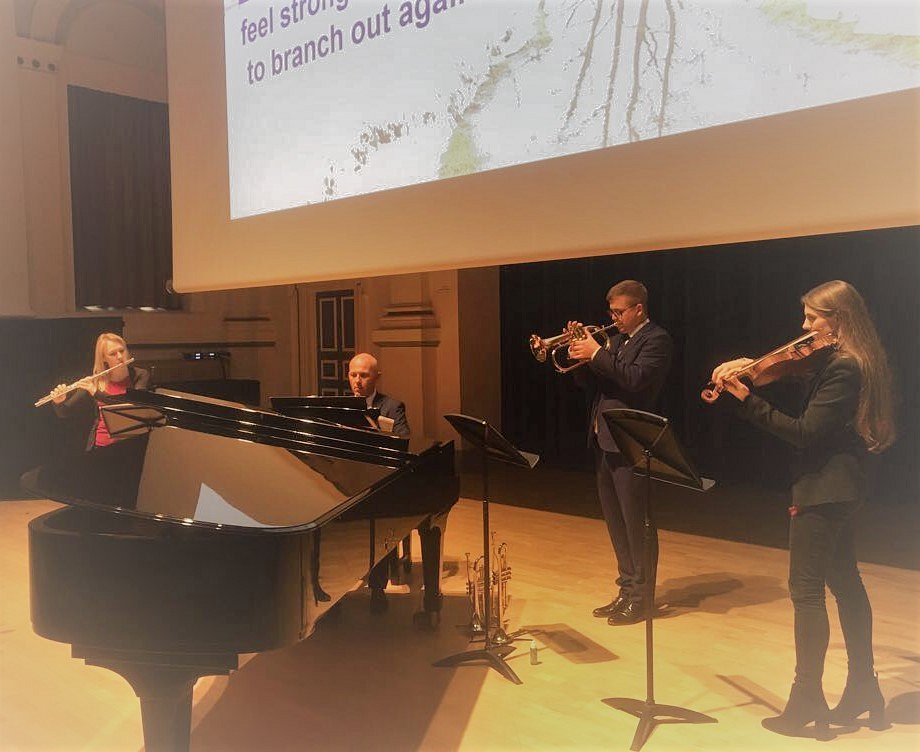 Workshops, workshops and more workshops!
Music and the Deaf has continued its education work in schools all over the country. In September, our team has reached deaf young people in schools and the community in Leeds, Milton Keynes, York, and the North East. We've had great feedback from each and every workshop, with young people expressing how much they enjoyed making music and want to know when we'll be back again!
If you are interested in our specialist music workshops, led by our experienced team at Music and the Deaf, just get in touch with Director of Education Sarah McWatt at sarah@matd.org.uk.