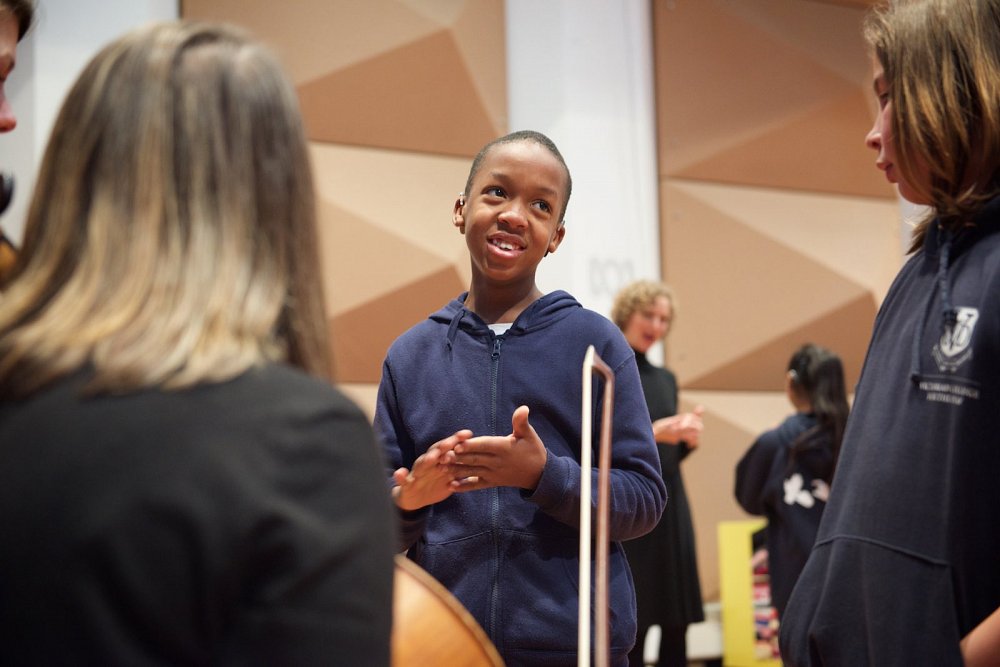 We are pleased to say that the last few months have been some of the busiest ever for Music and the Deaf! Since our last update, Music and the Deaf has delivered nearly a dozen workshops, reaching well over 150 young deaf people. Danny and Sarah have delivered workshops and talks all over the country, in Preston, York, Essex, London, Birmingham, Sheffield, and Rotherham, in addition to training education specialists, teachers and others in the field of music and hearing loss.
90% of participants across five of these workshops said they wanted to be involved in music tuition or activities again.
York Inspiration Day
Danny and Sarah delivered a day of music-making for deaf and hard of hearing pupils in York, in partnership with Music 4U and the York Music Education Hub.
Working across two schools in the York area, this proved to be a fantastic way of working with the York Music Education Hub and York's NCEM so that pupils with a hearing loss are given their statutory access to music making opportunities.
Final Workshop at St John's School for the Deaf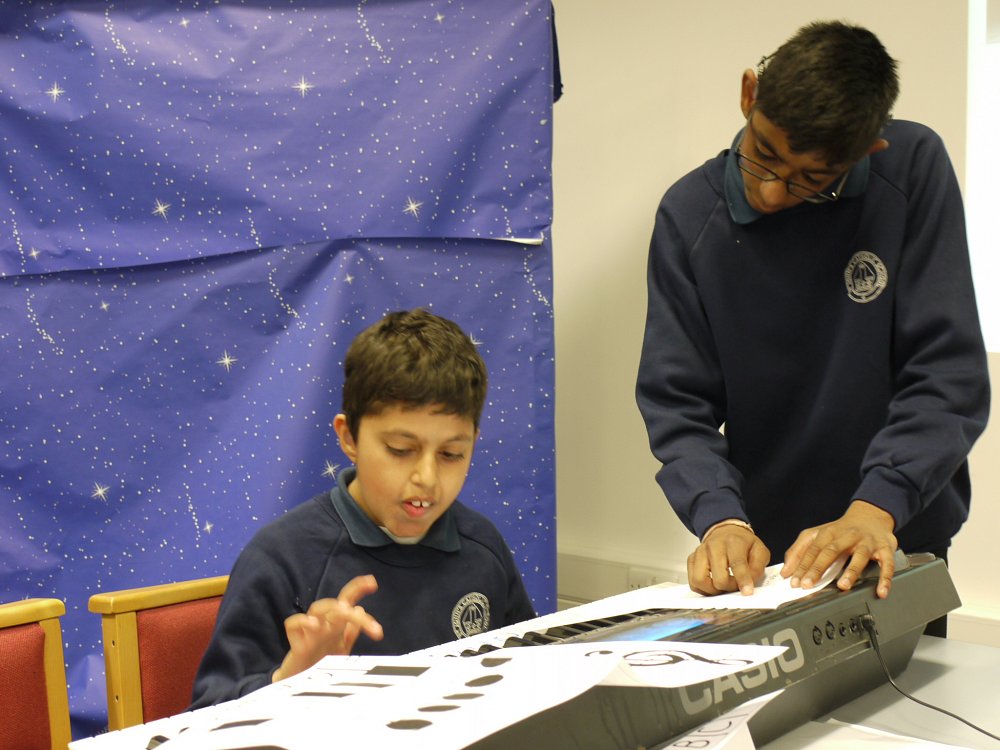 In June, we came to the end of our workshop series at St John's School for the Deaf in partnership with the West Yorkshire Playhouse.
It was a pleasure to work with these young deaf students who have demonstrated over the sessions just how musically creative and talented they are! We hope that other schools and Music Education Hubs see how important this work is in ensuring that every child, regardless of their level of hearing loss, receives a musical education.
MEDEL Rehabilitation Symposium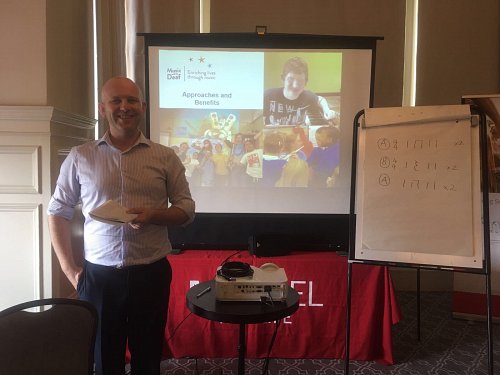 Music and the Deaf were thrilled to be invited to deliver a talk at the MED-EL Symposium in York to Teachers of the Deaf, Speech and Language therapists, and specialists in rehabilitation. Danny gave a unique insight as to how music can play an important role in helping patients adjust to life with their new cochlear implant, and the long-term benefits that this can impart.
Music and the Deaf at Greenhead College PaWS Week
"Our students were enthralled by her presentation. Within an hour the students were signing to music"
Helen Brown, Project Coordinator, Greenhead College
Music and the Deaf's leader Amy-Rose delivered an interactive talk to students at Greenhead College about deafness and signed song as part of their PaWS (Projects and Work Shadowing) week. Focused on deaf awareness and learning BSL 101 sign language, this fantastic program at Greenhead is a brilliant way of making young people aware of hearing loss and its related issues. Music and the Deaf were delighted to play a part in it, demonstrating that deafness is never a barrier to getting involved in music activities, whether it's signed song, singing, or instrumental learning.
One student said Amy-Rose "helped us to understand that anyone can enjoy music, regardless of their extent of hearing. I feel as though it is important to remember that everyone can have the same experiences in life, regardless of their ailments or disabilities… this has been an important discovery and something that I will remember for a long time."
Mac Makes Music: Music Inclusion Conference
"Thought provoking"
"Terrific delivery"
"Fabulous presenter"
Feedback from participants of Music and the Deaf's training session
Danny delivered a day of specialist training and guidance for teachers and educators in Birmingham, centering on the importance of including children and young people with a hearing loss in music lessons and activities. Feedack from the day has been fantastic, with delegates reporting that as a result of the training, they will "develop and differentiate planning", "be more visual" in their teaching, and "make sure deaf children aren't excluded from activities".
We are grateful to…
Brass on the Bus for their generous fundraising, donating a total of £761.17! Mildmay Junior School raised a wonderful £255 for Music and the Deaf, and The Radclyffe School kindly raised £108.50 as part of their BBC Music Day events. We would like to thank everyone involved in fundraising for Music and the Deaf!