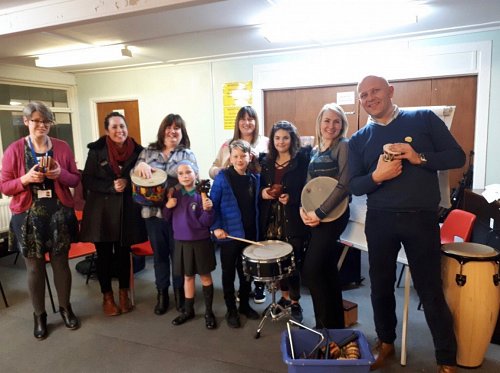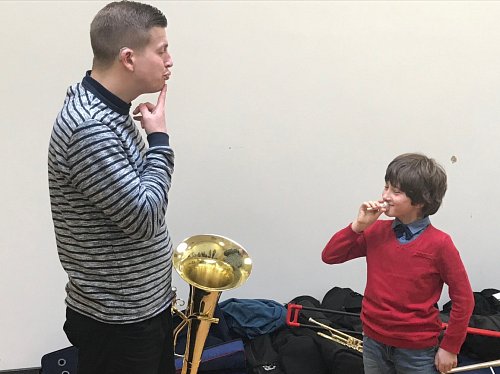 70 deaf children and young people in the West Midlands took part in Music and the Deaf's exciting Modulate project during February and March this year. Lots of new connections were made through some inspiring musical activities, and a staggering 84% of participants expressed the desire to learn a musical instrument.
Modulate is designed to increase music-making opportunities for deaf young people. In the West Midlands we have been thrilled with the support of the following partners: Mac Makes Music, Music Education Hubs in Birmingham, Sandwell and Solihull, alongside schools and hearing-impaired services in the area.
Here are some highlights from the project:
• All the young people involved attended three weekly music workshops led by Danny Lane, Ruth Montgomery, Sean Chandler and Sarah McWatt who demonstrated their instruments and shared their first-hand experiences of music and deafness.
• All the participants learned how to play '3 Note Jazz' and an arrangement of Ravel's Bolero on brass, percussion and keyboards. They also explored other instruments including the flute, bassoon and clarinet. Instrumental tutors and school staff stayed in the sessions to learn about the benefits of involving deaf young people in music.
• All the participants gave performances to their peers and parents which helped to inspire and raise awareness of what they could achieve in music-making.
• Instrumental tutors from the West Midlands were given training by Danny. One of the trainees said, it was "…a great day today learning about and discussing music and deafness. Teaching and music-making tools, many things to consider – thank you for an inspiring and informative session!"
• We are now working with the Music Education Hubs to set up ongoing instrumental opportunities for the 84% who took part in the project and want to carry on learning music.
The Modulate project will focus on Rotherham and Devon in the autumn and we are keen to support other areas of the UK in the following year. If you are a Music Education Hub, instrumental service or school and would like us to work in your area then please get in touch with Danny Lane, Artistic Director on 07988 292218 or at danny@matd.org.uk.
We would like to thank the following funders for their generous support of this project – Ovingdean Hall Foundation, Mac Makes Music, Arts Council England, Rotherham Music, Charles Stanley & Co. Ltd, Lions Club International and the Boshier-Hinton Foundation. We are also very grateful to all the partners who have made this project possible: Mac Makes Music, Birmingham Music Education Partnership, Solihull Music Service, Sandwell Music Education Hub and all the schools and hearing impaired services who took part.