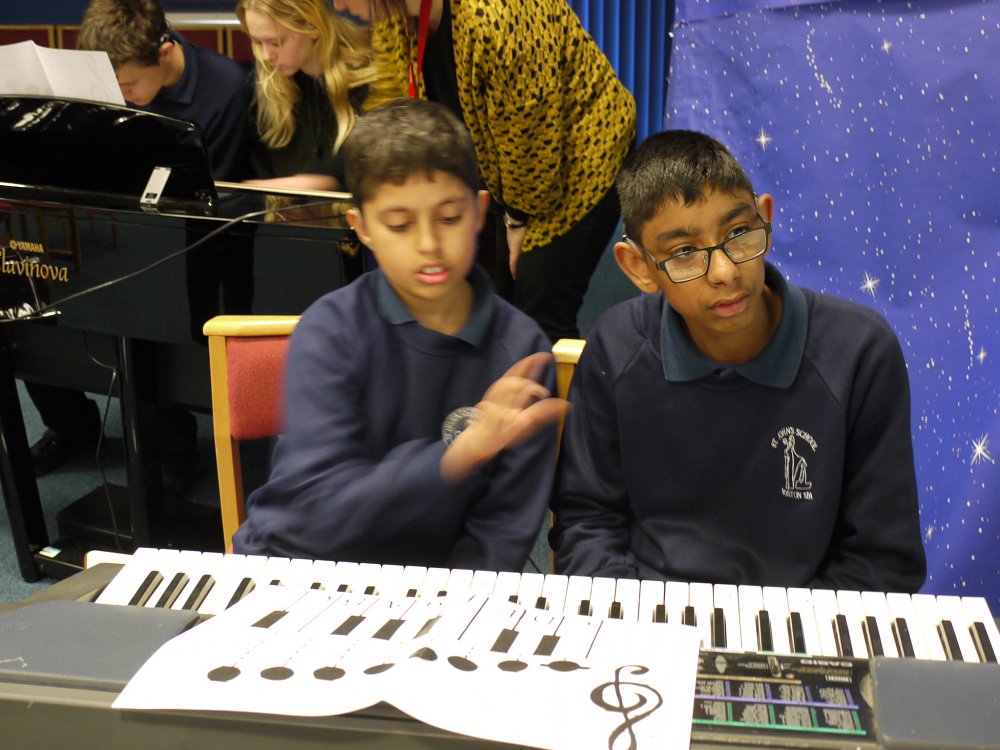 We've had a very busy couple of months at Music and the Deaf, delivering music workshops in schools for deaf and hard of hearing young people, giving awareness-raising talks and recitals, and working hard advocating for a more inclusive world, regardless of a person's level of hearing loss.
Hathershaw College Workshop, 21st March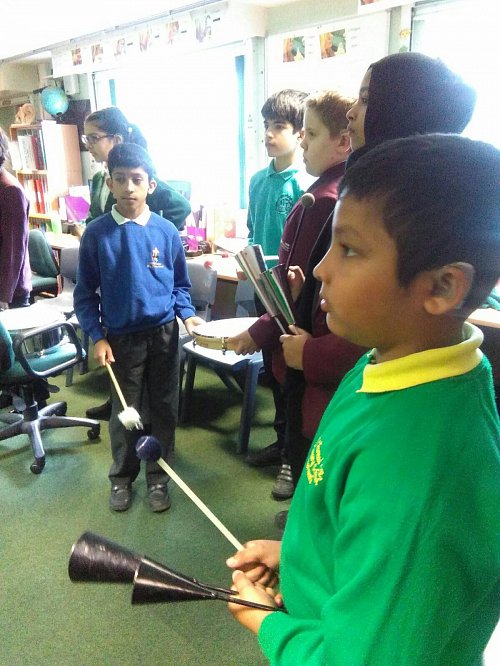 Danny delivered a music workshop at Hathershaw College for deaf and hard of hearing pupils currently studying there, and for deaf children looking to transition to the College once they reach Year 7.
This has proven to be a fantastic method for young people to get to know one another and forge friendships before they make the leap from primary to secondary level.
With 85% of deaf pupils dispersed within mainstream education, this work becomes crucial as it shows young people that there are others out there facing similar challenges, and that they can and should get involved in music activities whenever they are available!
St John's School for the Deaf, 4th April
In association with the West Yorkshire Playhouse, Music and the Deaf are working with a group of young deaf people from St John's Catholic School for the Deaf in Boston Spa over a series of sessions, all based around The Who's rock opera TOMMY.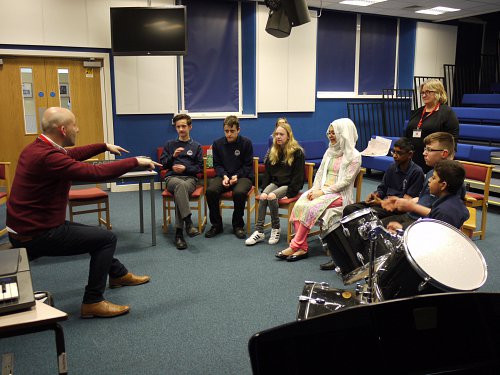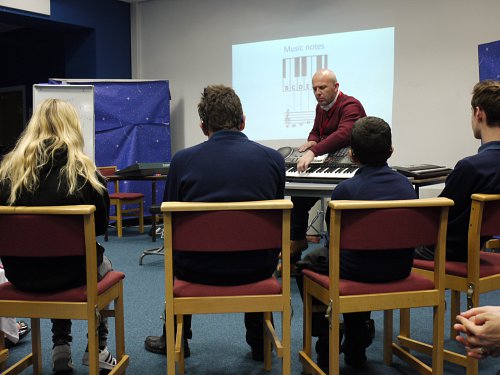 This series of workshops with young deaf people forms part of the Creative Engagement activity linked to the production. Led by Danny, with a strong creative focus, the pupils were inspired to use their imagination, develop ideas and create music that will culminate in an informal event and performance. We're looking forward to creating something truly unique with these talented students!
BID Workshop, 19th April
Workshop leader and deaf musician Sean Chandler delivered an accessible and inclusive music workshop for deaf young people aged 8-14 in Birmingham on Wednesday 19th April.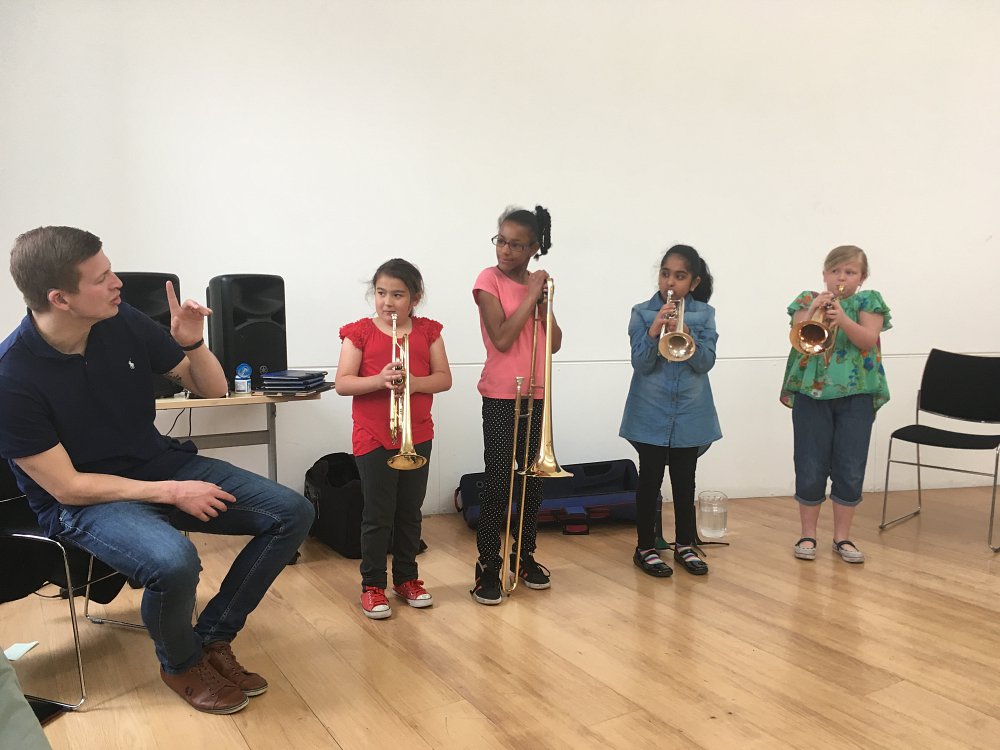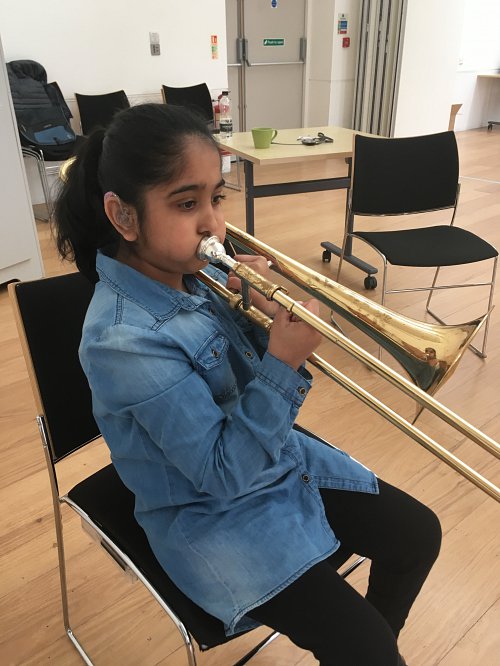 The young people were able to unleash their musical creativity using both traditional acoustic instruments and the latest apps and technology! After the workshop, a BID Services member of staff said:
"The kids that were there (and staff too) really got a lot out of it, and seeing shy children really come out of themselves through the course of the day was brilliant."
If you want to access one of these innovative and inspiring workshops for your school, community group, club, or Music Education Hub then please just get in touch! Our Director of Education Sarah McWatt will be very happy to help, so please email sarah@matd.org.uk, or call us on 01422 734026.
Danny performs at the Inner Wheel of Ripon Rowels Concert, 7th April
We were delighted to be asked to give a talk and recital at the Inner Wheel of Ripon Rowels concert, produced in aid of Music and the Deaf and the charity 500 Miles, set up to help people in Africa with mobility difficulties and to live independently.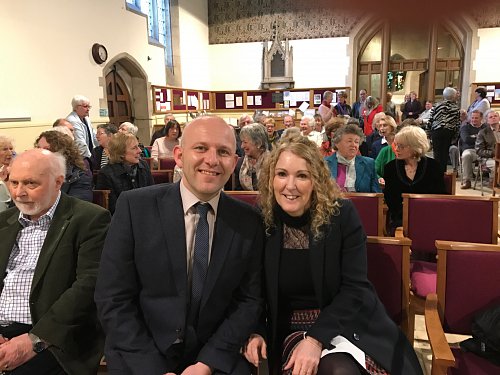 Following a brief introduction to Music and the Deaf and our work, Danny performed the first of Debussy's beautiful Deux Arabesques, and the audience just did not stop applauding!
We hope they found it truly inspiring, and demonstrated that deafness is not a barrier to accessing and performing music. We are incredibly grateful to the members of the Inner Wheel for supporting us.
Support our work
If you believe in what we do, and want to help us enrich lives through music, please consider supporting Music and the Deaf, either through a one-off donation or become a Friend of our charity and give a little every month!