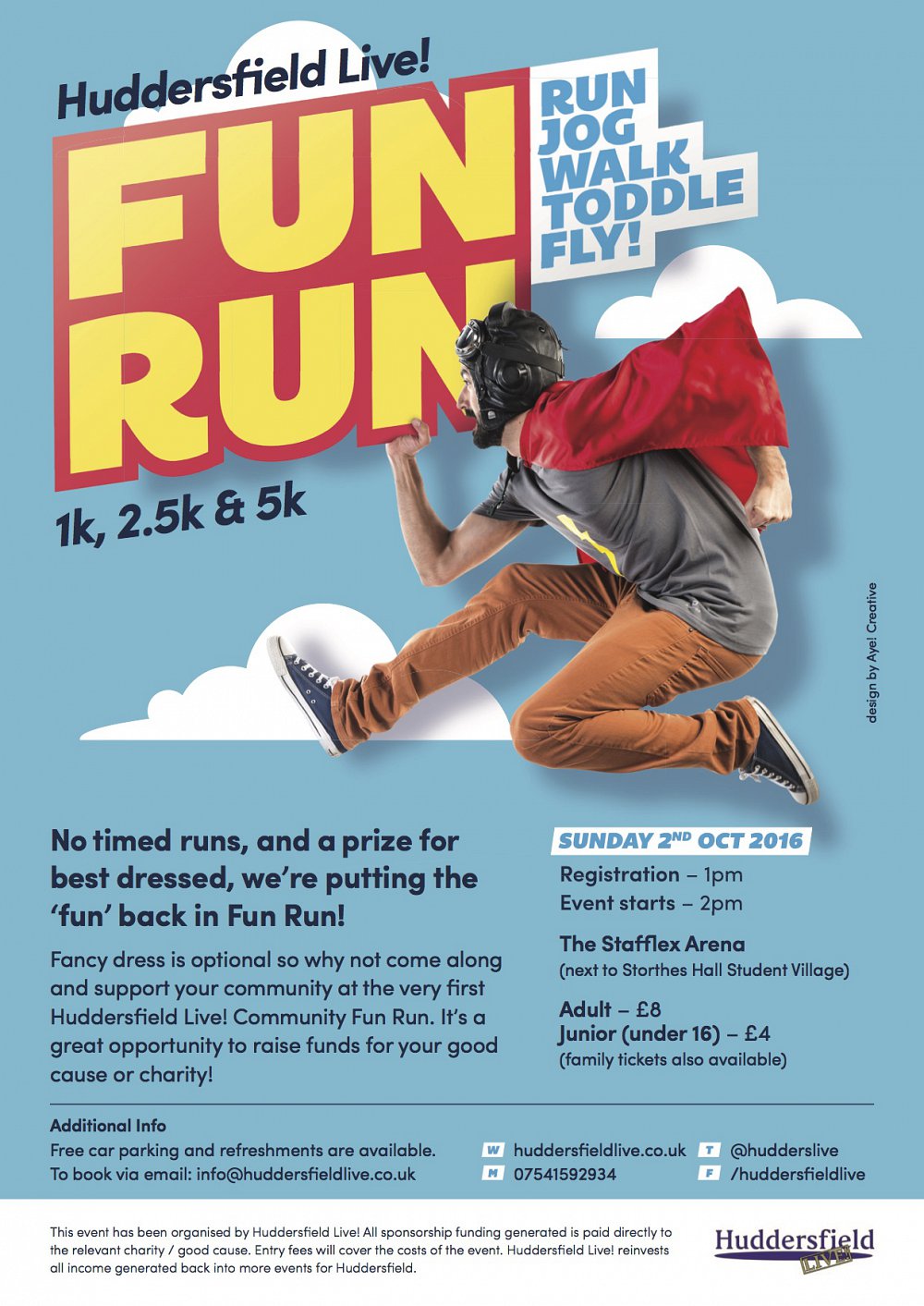 Run, jog, walk, toddle the Huddersfield Live Fun Run for Music and the Deaf!
Music and the Deaf has secured 8 tickets at the Huddersfield Live fun run. Be a part of something amazing and have a great day out by running it for us, at absolutely no charge!
We have 6 adult tickets and 2 junior tickets. Please contact info@huddersfieldlive.co.uk to sign up, and find out more here.
WHERE? The Stafflex Arena (next to Storthes Hall Student Village)
WHEN? Sunday 2nd October 2016, 1PM.
An event for all the family, young and old alike.
Choose how far you go, whether it's 5k, 2.5k or just 1k, and there are no time limits so everyone can get involved!
There will even be a Fancy Dress prize, so let your imagination run wild, and have fun!
To claim your FREE places, have a great day out, and support your local community, email info@huddersfieldlive.co.uk and Huddersfield Live! will secure your places.
Download a sponsorship form here, and play a part in enriching the lives of deaf and hard of hearing children, young people and adults!

Huddersfield Live! Fun Run Sponsorship Form
We would also love to know if you'll be running for us, so please email Will at will@matd.org.uk and we can help you fundraise!
Thank you, and good luck!