You may remember in the Spring we launched our Frequalise project which aimed to engage a greater number of deaf and hard of hearing children and young people in digital music making technology. The project, we are thrilled to report, is progressing extremely well and we are engaging with a large number of young deaf people, both through PRISM Youth group in Bradford, and through workshops held in a number of schools and colleges, across West Yorkshire and into Oldham.
We are now at the evaluation stage having spent a significant amount of time working with our young audience around composition, and sharing and performing their music. We will be producing a report and documentary film which will be shared and disseminated to individuals and organisations with an interest in the project.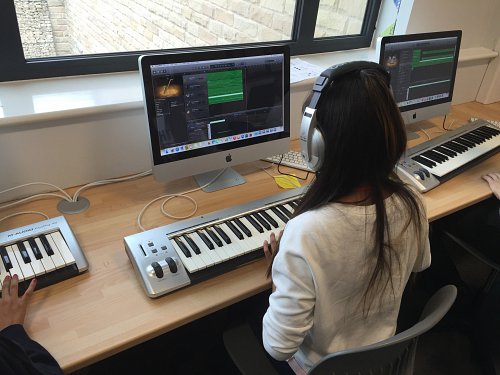 We will focus on the outcomes of:
• Increasing participants' skills and confidence to make music using digital technology
• Increase composition and performance skills, and give them confidence to share their music and new attitudes towards music making with peers
• To provide direct experience to a team of trainee music leaders of how best to engage deaf young people in music technology, and to share that learning with the wider workforce via a report.
Feedback received from the young people has indicated that all the Frequalise sessions have been fun, of high quality, and engaging. The feedback has also revealed what impact this project has made on developing confidence among the participants and highlighted the need to do more beyond the project and develop its legacy. One student said "I would like to practice the microphone [singing]" and a teacher has said "It was lovely to hear some students using their voice. Using the microphone took away inhibitions. Lovely to see one student feeling the beat through the speakers. Games and activities encouraged team building and confidence".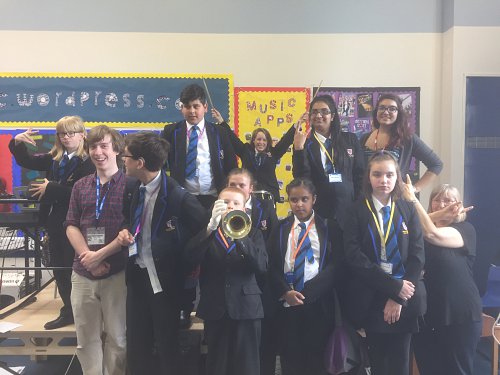 Feedback from Newsome High School:
"All the students looked focussed and obviously enjoyed themselves. Love to see such ENTHUSIASM!' (audience member, Newsome High)
"I found this lesson fun and educational. I know now how to be confident on stage" (student, Newsome High.)
We know the immense value of this work and the unique nature of the project, and we are thankful to our funders, Youth Music, for enabling us to carry out such a valuable study. We are now looking at how we can take this project out into the community and share the legacy of this work into the future.
I'm sure you will agree, this project has allowed us to fulfill our charitable commitment to 'enrich lives through music' and we hope to continue for many years to come.