Our 4ORTE project has finished on a high with the Ensemble's concert at Kings Place on Sunday 10th July!
This unique ensemble of deaf musicians featuring Danny Lane, Ruth Montgomery, Eloise Garland and Sean Chandler, joined by guest pianist Elizabeth Elliott, performed a programme of music by composers including Chick Corea, Frédéric Chopin, Sergei Rachmaninov and John Hosking.
This was the third and final concert of what has been a truly pioneering project, the group having previously performed at the House of Lords and Sage Gateshead. We have engaged over 150 people directly in seeing the Ensemble in concert, and the message of access and inclusion in classical music, and raising the expectations of musicians with a hearing loss, has reached tens of thousands of people across the UK.
As part of the 4ORTE project, the musicians of the Ensemble also delivered free music workshops for deaf and hearing children, their families and friends at Sage Gateshead and Kings Place. This involved children and young people in all walks of life, with varying levels of hearing loss, some of whom have had little to no engagement with music before. We hope that it will encourage them and their families that hearing loss should not be a barrier to playing, performing and enjoying music!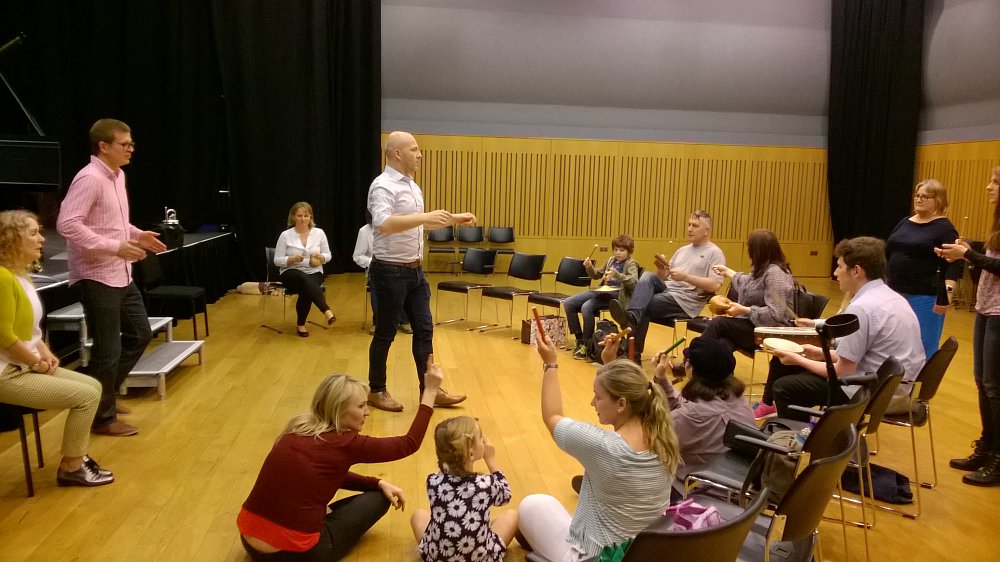 Audience feedback, Kings Place:
"We thought the Ensemble were fantastic - they are all extremely talented and the format was perfect for those of is who don't experience classical music often."

"I think you are successfully challenging so many assumptions - bravo!"

"Incredibly inspiring and so much talent. Start of something so much bigger I hope. Please keep it up as I would love to see it again!"
95% of our audience at Kings Place said they would recommend the 4ORTE Ensemble as a group to see.
100% of this audience found our concert accessible to them.
A quarter of our audience never usually attend classical music events, and just under a third of those who answered our questionnaire were deaf or hard of hearing, suggesting that new ground has certainly been broken and a real impact has been made!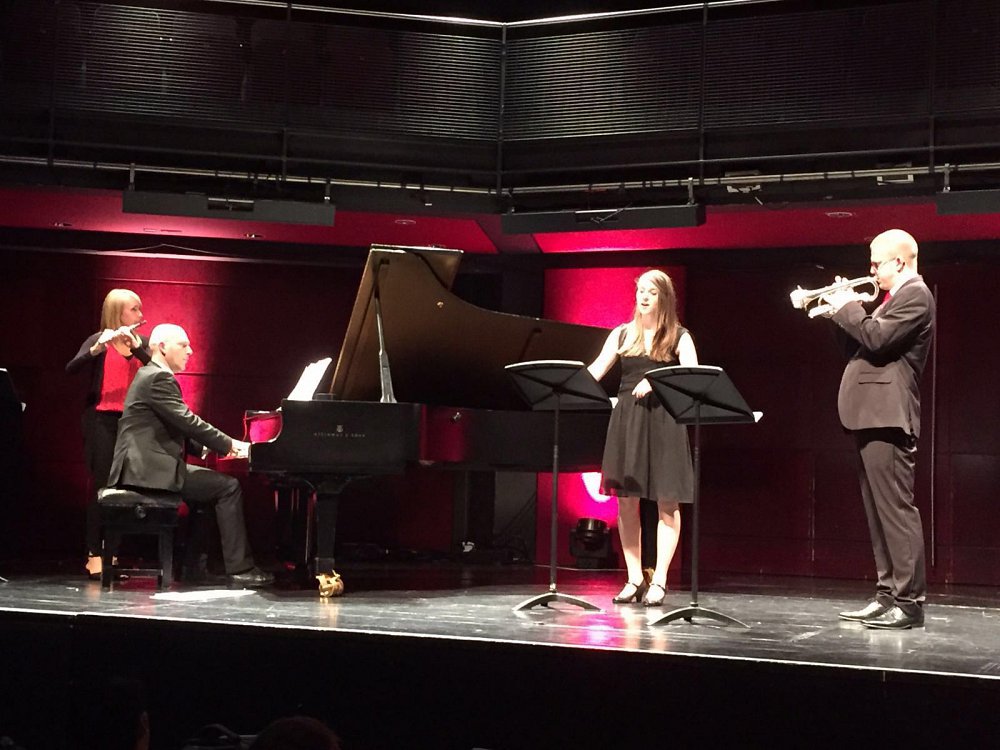 We would like to say a huge thank you to accompanists Edward and Roger Montgomery and interpreters Sheryl Gale and Keren Seabrook for their hard work and dedication to the 4ORTE project. We would also like to thank Arts Council England, Sage Gateshead, Kings Place, MED-EL, Paul Herrington, and Grand Central Rail for kindly and generously supporting this groundbreaking project.
We hope that as a legacy of this project, the 4ORTE Ensemble will continue to perform in venues around the UK for years to come!